Some new product for the week ... you like? if so, hit me with email of number and size needed .... bulk orders are also welcome, thanks for looking and enjoy the week! ....
ladies 1st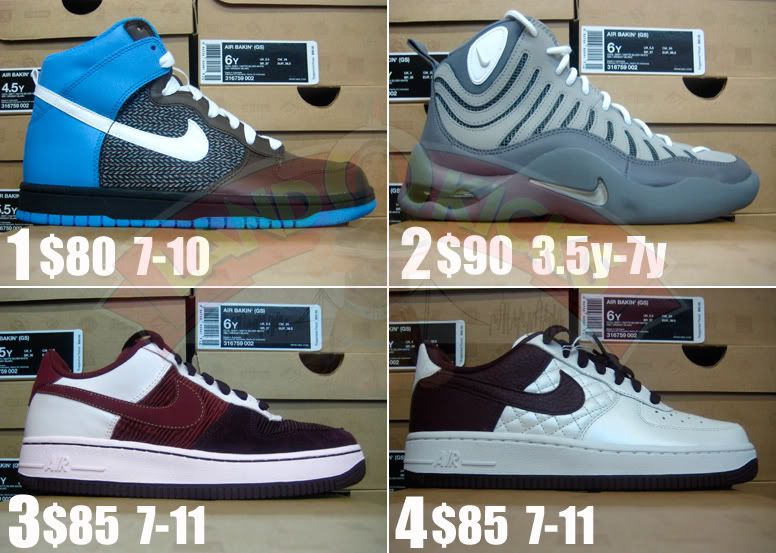 p.s. also have those grey/wht air bakin in mens size 8-12 @ $145...
and the the mens ...