hers some of the new SB's that dropped this month .... if interested in anything, just email me at
LandOKicks@hotmail.com
with what number and size you would need .... everything priced is shipped within the US and for anything outside the US please ask .... thanks for looking and enjoy the rest of week!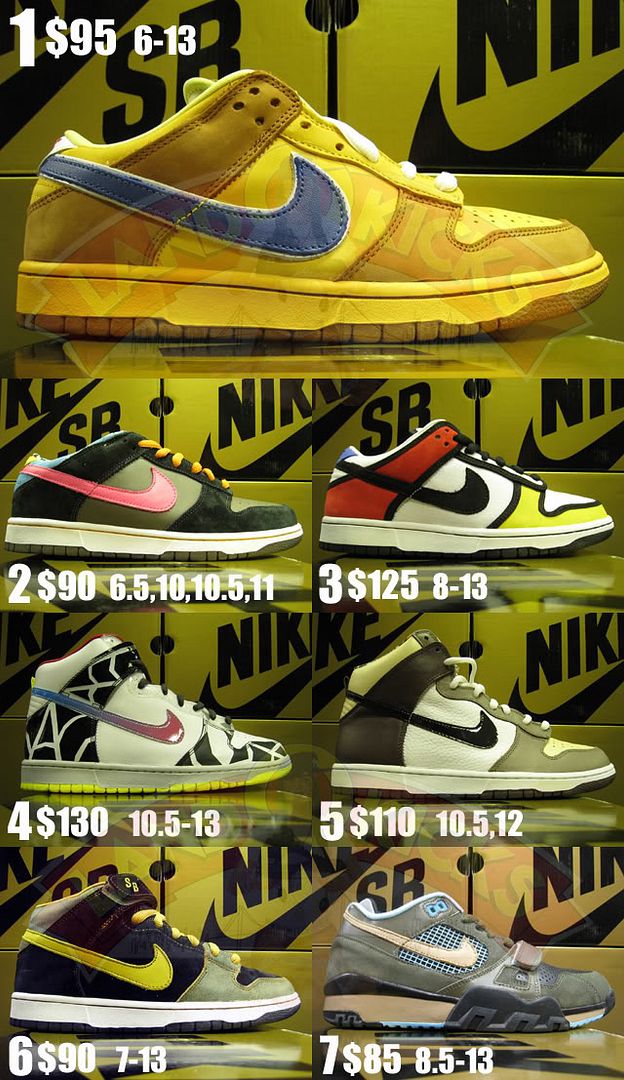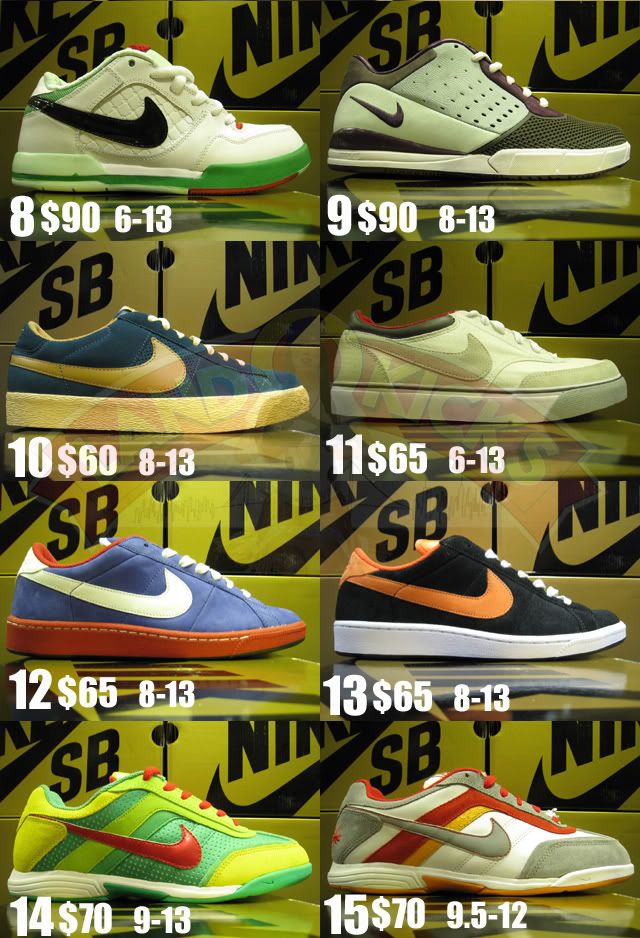 and also found these bad puppies... another gem outta state .. have a few sizes if needed ... only a few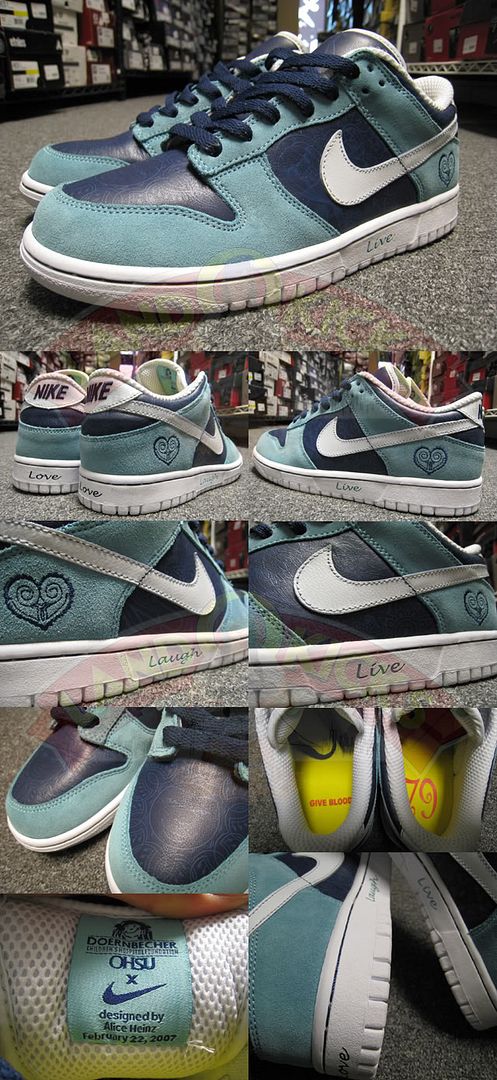 Alice's Nike Dunk Low was created by Alice Heinz, a 14-year-old Doernbecher patient who is recovering from Neurofibromatosis, a form of brain tumor. The bright colorways and icons found on the shoe are reflections of Heinz's favorite things in life: family, friends, guinea pigs, and etc… Imprints of the words "live", "love", "laugh", Heinz's motto on life, are found on the outsole.