had the pleasure again to head out to Philly with my lady so she could style the
UndrCrwn
look book for holiday '08 ......... i must say
UndrCrwn
is miles ahead of the so-called brands.... with their full cut-sew line, graphics steps above others and to be so humble at the same breath, is just re-freshing to see!!
here is my
MISS BusyLady
in action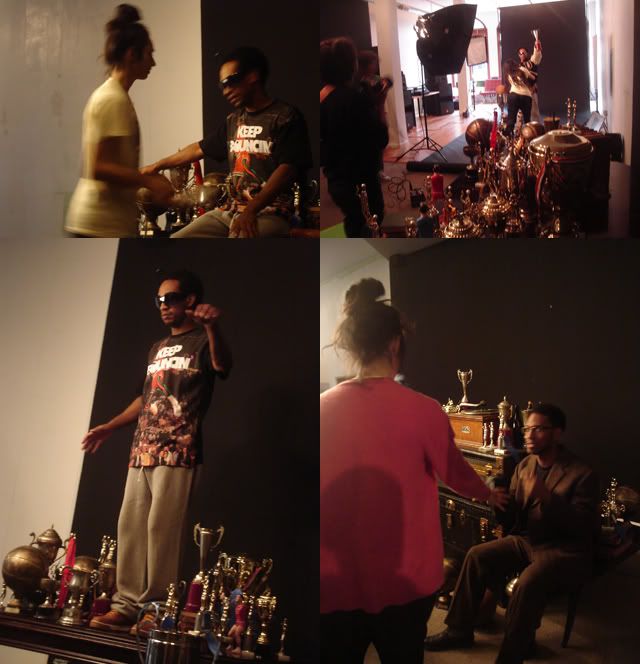 then was off the dinner with the whole crew......after dinner off to the 'holiday inn' to get some rest and wake up to south street, checked out all the shops along south street(afficial, pedestrian, wthn and countless other shops with ALL the same product), got a cheese steak and then found an ILL GEM outside of Philly(no names, just 1 picture.... og delta force on the wall, og Jordan 8 clothing, ooooh soooo much goodies, my lady bought a pair of flights that i will post later in the week)... heres some pics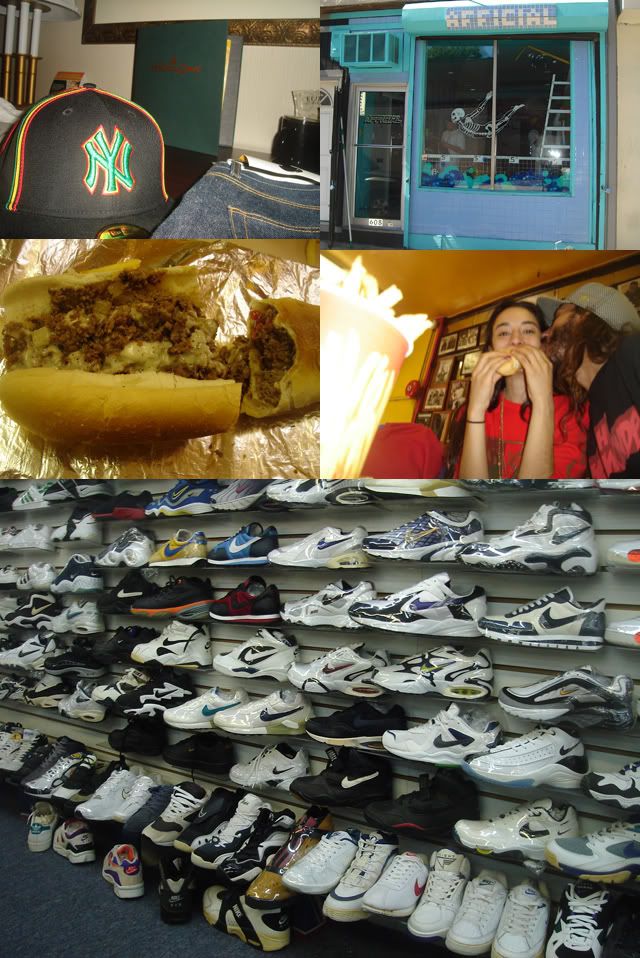 also part of the
UndrCrwn
team is this artist named Ron, I'm sure you seen his work before on some tees he has done for
UndrCrwn
but here's some pics of his work!! so sick with it!! thanks for the liquor run homie!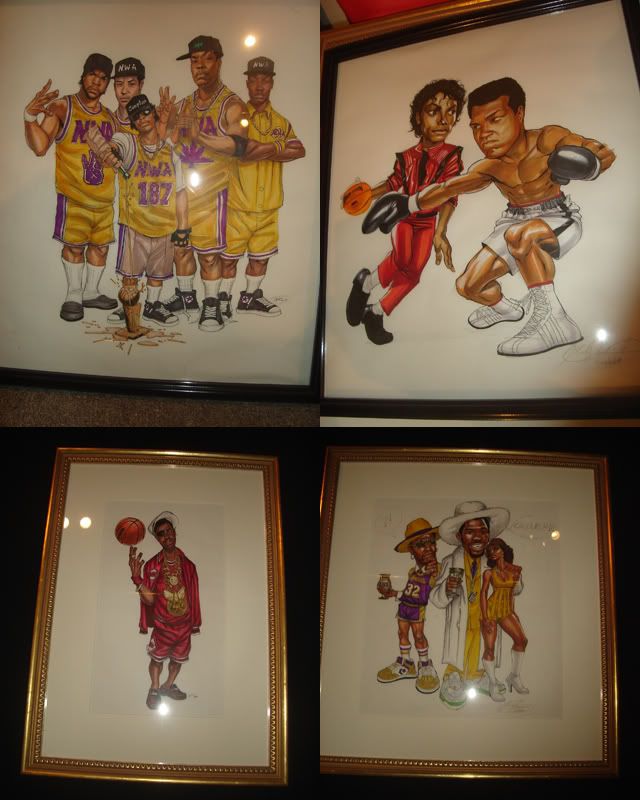 also much much thanks to Dustin for all the goodies -