heres some close pics of the UNDRCRWN x adidas IT TAKES 5IVE Collection - 'ADICRWN-KG-WEB' -
Limited to 750 pairs worldwide

adidas Remix Collection has partnered with basketball lifestyle brand UNDRCRWN on a limited series of 90's retrospective-inspired shoes derived from the '06/'07 campaign coined adidas x UNDRCRWN It Takes 5IVE. All five sport silhouettes, initially created for on-court play by NBA stars Tracy McGrady, Kevin Garnett, Tim Duncan, Chauncey Billups and Gilbert Arenas, have received serious redesigns giving new flavor to court style.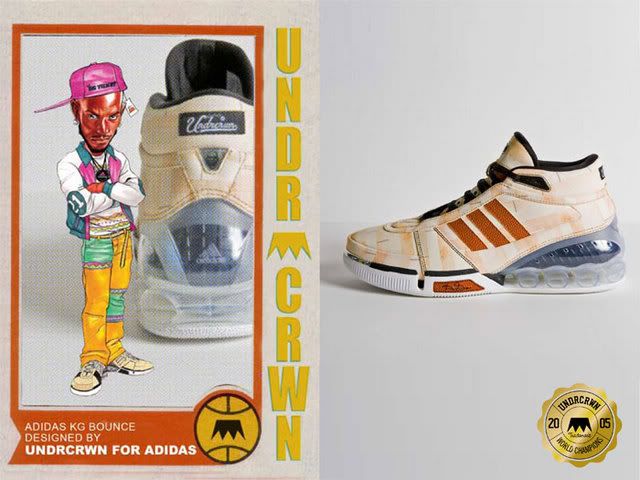 MUCH MUCH THANKS TO DUSTIN AND THE WHOLE UNDRCRWN FAMILY!!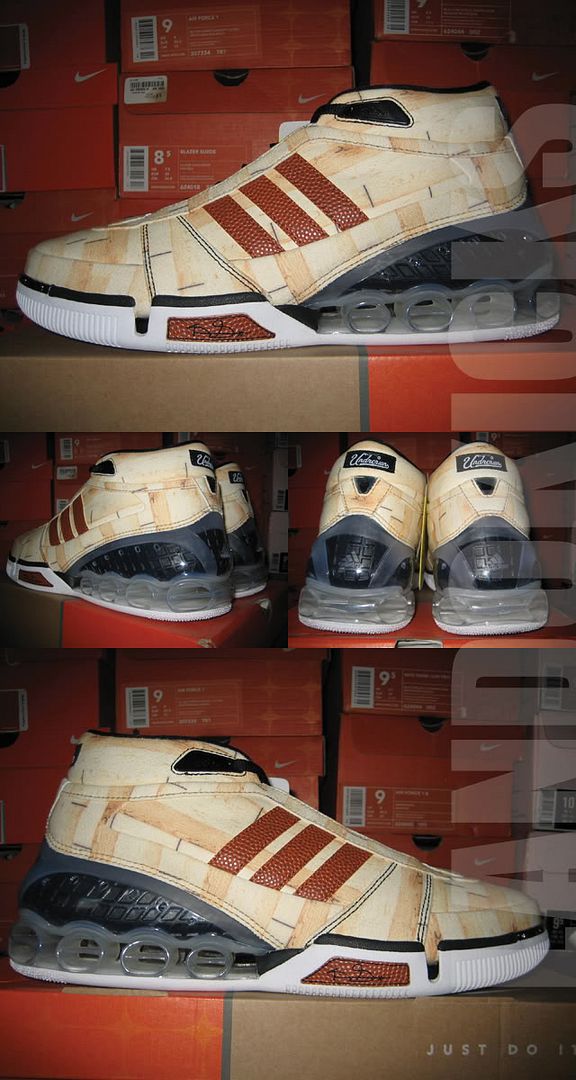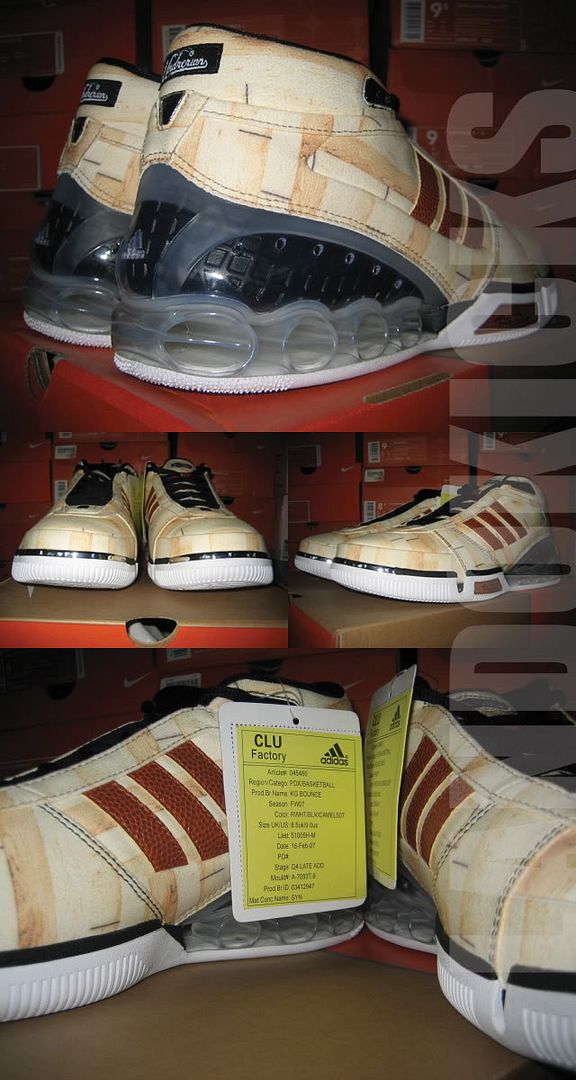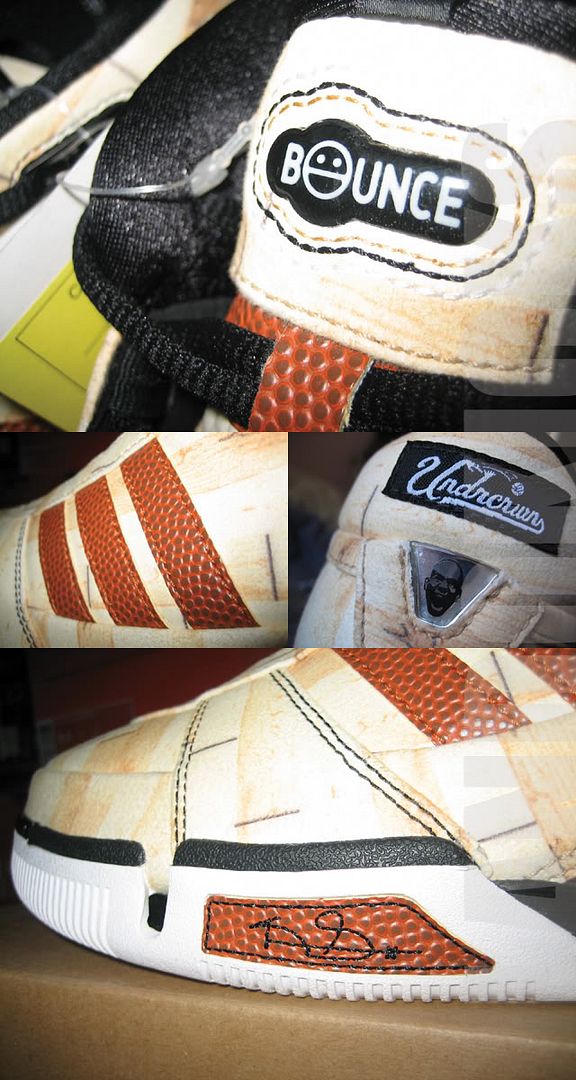 these are 1 of the dopest kicks I've seen in face in a very long time, the detail on these is unreal - wood floor - whata sick sneaker!!!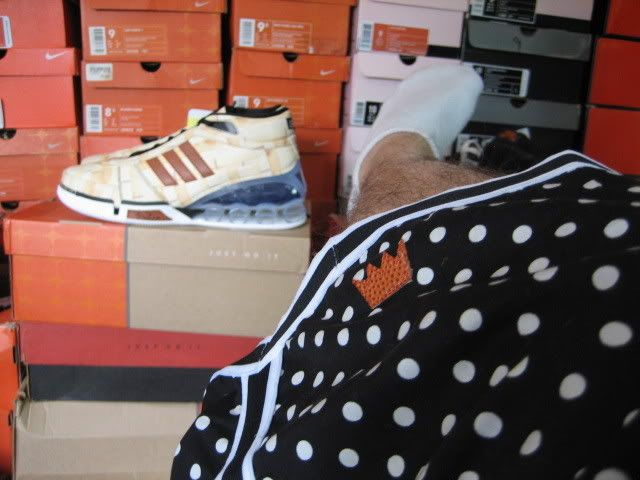 LOVIN THE SHORTS!! also head over to the SLAMxHYPE blog
'MAMA's FAMILY'
for much more pics of the party and more