yes yes..... another day. another headache!!! swear shit dont change with people, people have to come much more correct these days!!!...........
VYBZ LADYZ
much respect and thank you for being so understanding, gonna need ya'll again REAL SOON.
Dj B
is one of the most slept on dj's out there, he kills every week non-stop. THANK YOU B, 'B IN THE BUILDING' !!!
KAPONE&WEEDCOLONGNE
always come thru and I owe ya'll NUFF!!!! ..... Brian & the whole
NOVO
staff MUCH THANKS ON EVERYTHING, this shits gonna pop off!!! and to everyone who makes it out on a TUEZDAY night and supports. Couldn't do it with out ya'll, thank you! & next week is BACK ON with the birthday celebration of
......support the choops.......
Another thanks goes out to
COACH
with the ill package, sized the lady up and all!!! THERE IS NO STOPPING THE GUY, doin wmns now!!! Ladies go the
MIKE23.com
to get yours....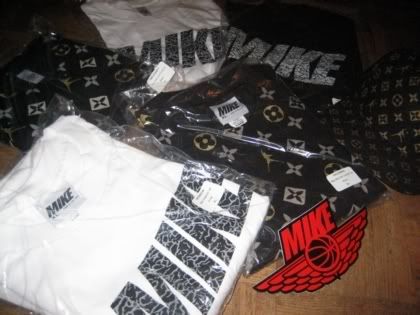 much thanks scotty!
...also head over to
THE GLAMOROUS LIFE
and check out a little article about who & what drives the new
MAMA
mens line
'ONE HIT WONDER'
......looking foward to whats comin!!!!